Image credits: © Nissan.
2003 Nissan Effis Concept news, pictures, specifications, and information

Tweet
Nissan Effis unveiled at the Tokyo Auto Show
Effis city commuter car combines Nissan's newly developed Super Motor and Compact Lithium-ion Battery wîth a fuel cell stack. Effis shows one possibility for future fuel cell vehicles (FCVs) that will require an ultra-small, lightweight design. An all-new concept is incorporated in the multiconfigurable arrangement of the instrument panel and seats. This arrangement secures comfortable seating space for three occupants plus enough room for one more person. The three-meter overall length allows agile maneuverability.

Nissan is vigorously researching and developing hybrid vehicles, FCVs and other next-generation powertrain system technologies that offer outstanding environmental friendliness and are focused squarely on future needs. The unique technologies embodied in Effis are some examples of the latest fruits of Nissan's R&D activities.

1. Nissan's unique technologies for a compact, high-efficiency powertrain
The revolutionary new Super Motor is a compact, high-efficiency unit that features two output shafts, both of which can be controlled independently. Because the power obtained from the two shafts can be controlled separately, driving force can be distributed to the right and left wheels independently. On Effis, one Super Motor each is positioned in the front and rear axles to allow independent control of all four wheels for a further enhancement of dynamic performance and stability.


The adoption of Nissan's unique Compact Lithium-ion Battery wîth its thin, space-saving design increases packaging efficiency to achieve a smaller size and a lighter weight, attributes that are indispensable to a city commuter car.

Locating the fuel cell stack, inverter and Compact Lithium-ion Battery under the floor not only enhances interior roominess and comfort, it also contributes to optimizing the car's weight balance. The auxiliary units are housed in the front nose while the hydrogen tank is located under the rear seat, making it possible to engineer an FCV wîth an overall length of just three meters. Posted on conceptcarz.com.

(Further details about the Super Motor and the Compact Lithium-ion Battery are given in the Environmental Efforts section.)


2. Minimalist commuter car design focused on future urban life

(1) '3.5 seater concept' that is freely adaptable to various urban life needs Effis embodies versatile multifunctionality resembling that of Japanese 'furoshiki,' or wrapping cloth. Though minimal in its original form, a furoshiki can be freely transformed in shape depending on the object to be wrapped, while always retaining its functionality regardless of how its shape is changed. Seating space for three persons plus additional room for still another occupant has been achieved within the limited overall length by adopting the '3.5 seater concept,' featuring a flexibly configurable instrument panel and seating arrangements.

When the interior is configured for just one person aboard, the rotational instrument panel, which expands and retracts in an arc shape, can be pulled out for use as a rotary table that incorporates a cup holder and places for storing small items. When configured for two occupants in the front seats, the seatback of the rear seat is folded down to allow full use of the space for luggage. In the three-seater configuration, the rotational instrument panel is retracted toward the front, the passenger's seat is slid forward (maximum travel of 240 mm) to allow the rear seat to be raised, and the head restraint is pulled up. This arrangement seats three adults comfortably, plus it also provides ample additional space behind the driver's seat to accommodate a fourth occupant of small stature.


The §teering wheel incorporates a mechanism for tilting it upward, which expands the effective space of the driver's seat and also allows the driver to enter easily from the passenger's side.

(2) Lightweight body and seats incorporating state-of-the-art technologies
One of the notable features of Effis is the extensive application of aluminum and plastic to the body as weight reduction technologies. The body panels adopt electrolitically colored aluminum. This technology for coloring aluminum combines a chemical surface treatment wîth dyeing, rather than using paint that would increase the weight. The body features flexible application of coloring to accentuate the perceived quality of the metal itself.

As a result of thoroughly considering convenience of use in urban life and vehicle weight reductions, Effis is built wîth one driver-side door, two double-hinged doors on the passenger's side and only an openable glass hatch at the rear. The passenger-side rear door provides access to the rear seat and is also used for loading and unloading cargo.


The front seats are manufactured in an integrated molding process by injecting foamed resin into the mold in which the frame has already been placed. This material provides a pleasant tactile sensation without requiring any covering, while also achieving a lighter weight and high recyclability.
Source - Nissan
PORSCHE 919 HYBRID FACTORY TEAM TRAVELS TO SPA FOR A DRESS REHEARSAL AHEAD OF LE MANS
◾Porsche factory race teams travel to the renowned Spa-Francorchamps circuit for the Spa 6 Hours, round 2 of the Sports Car World Endurance Championship (WEC) on 3 May ◾Following a third place finish at Silverstone with the new 919 Hybrid LMP1, Porsche arrives in Belgium ready to build on the experience and knowledge following that debut performance ◾Porsche Team Manthey 911 RSR arrives at Spa fresh from a 1-2 finish in the GT-Pro category at Silverstone ◾Race starts at 14:30 CET Saturday, fi...[Read more...]
2014 PORSCHE PANAMERA MODEL LINE DEBUTS IN U.S. MARKET
Seven new variants of the sport sedan are now on sale at local dealers Atlanta. Porsche Cars North America today announced that the expanded Porsche Panamera model line is now available in dealer showrooms across the United States. The Porsche Panamera sports sedan lineup expands for the 2014 model year with the addition of three new variants: the Panamera S E-Hybrid, the first plug-in hybrid from Porsche; and two luxurious Executive versions based on the Panamera 4S and Pana...[Read more...]
PORSCHE 918 SPYDER WOWS GOODWOOD
◾Innovative 887 hp plug-in hybrid super sports car makes public dynamic debut at Festival of Speed ◾Pedigree motorsport technology delivers maximum performance with minimum fuel consumption ◾Mid-mounted 4.6-litre V8 engine and two electric motors with lithium-ion batteries combine to deliver 0-62 mph in 2.8 secs, 211 mph top speed, plus approx. 85 mpg and 79 g/km CO2 (NEDC) ◾Independent all-wheel drive offers traction and driving dynamics benefits ◾Priced from 781,155 Euro – 'Weissach' packa...[Read more...]
Honda Expands Accord Lineup This Fall With 2014 Accord Hybrid Featuring Class-Leading Mpg Ratings And Exclusive Styling
06/19/2013 - TORRANCE, Calif. ◾Class-leading 49 mpg EPA city fuel economy rating1 anticipated ◾Accord Hybrid shares Accord Sedan's sophisticated design highlighted with exclusive hybrid styling accents ◾Honda's first hybrid to be assembled2 in Marysville, Ohio ◾Accord Hybrid to go on-sale nationwide in October 2013 The first official photos of the U.S. version of the all-new 2014 Honda Accord Hybrid set to hit dealerships nationwide this October are now available on the Honda con...[Read more...]
Citaro FuelCELL Hybrid wins EBUS Award
• Award for the advanced hybrid technology from Mercedes-Benz • Citaro FuelCELL Hybrid impresses with synergies from the passenger car segment • Judges praise the 'seriousness' of development efforts In the fuel cell bus category, the Citaro FuelCELL Hybrid won the EBUS Award, the environmental award for public local transport. Roman Biondi, brand spokesman for Mercedes-Benz buses and EvoBus, and Ulrich Piotrowski, the Market Launch Manager for Mercedes-Benz hybrid and electric buses, a...[Read more...]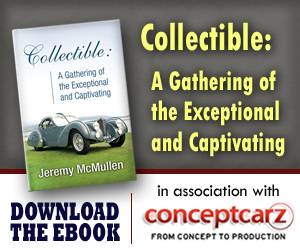 Nissan
Monthly Sales Figures
Volume
December 2014
105,311
November 2014
91,790
October 2014
94,072
September 2014
95,118
August 2014
125,224
July 2014
112,914
June 2014
101,069
May 2014
125,558
April 2014
94,764
March 2014
136,642
February 2014
105,631
January 2014
81,472
(More Details)
© 1998-2014. All rights reserved. The material may not be published, broadcast, rewritten, or redistributed.