Image credits: © Toyota.
2005 Toyota Corolla XRS news, pictures, specifications, and information

Tweet
The Toyota Corolla XRS sport sedan was first shown in November 2003. Featuring a newly tuned version of Toyota's 2ZZ dual overhead cam engine and six-speed manual transmission (found in the Celica GT-S and Corolla Matrix XRS), the car should be able to outrace the Ford Focus SVT and Honda Civic Si. The increase in power will be complemented by improved ride and handling, thanks to a sport-tuned suspension and new §teering improvements.

The 1.8 liter engine produces 170 horsepower but only 127 lb-ft of torque - roughly the same torque as the standard Corolla. The engine has been retuned to deliver a broader and stronger mid-range power curve, but continues the variable valve timing and lift system for a turbo-like rise in power starting at 6,000 rpm. The result, along wîth the Corolla's relatively light weight, is a zero-to-sixty time under eight seconds coupled wîth good throttle response - and gas mileage of 25 city, 32 highway.

The new Corolla XRS will be powered by a 1.8-liter four-cylinder DOHC engine that produces 170 horsepower and 127 pounds of torque. The engine will deliver a broader and stronger mid-range torque than the previous versions of the 2ZZ engine. And, it will feature a VVTL-i variable valve timing and lift system that produces a supercharged-like rise in power from 6,000 to 7,800 RPM. The result is a compact sport sedan that blends sub-eight-second zero-to-sixty acceleration wîth exceptional throttle response throughout its broad power band.

The XRS features a sport-tuned suspension that includes a front connecting rod damper developed by Yamaha. The damper is mounted between the shock towers to produce improved ride and handling without compromising NVH. In addition to the performance damper, the XRS features increased rate coil springs and shocks on all four wheels for improved roll and pitch, and a ride height that is lower by a full half-inch.

The suspension stands on larger 16-inch aluminum alloy wheels and Michelin performance tires, an upgrade from the standard 15-inch wheels on all other Corolla grades. It is complemented by a §teering system that features a more rigid §teering column, producing less vibration and improved response. A power §teering rack developed for the XRS allows for better §teering feedback.

There are also cosmetic changes including sport seats, color-keyed bezel surrounding the grille, silver-colored center cluster and switch plates, a leather-like shift boot wîth a leather shift knob, and unique badging.

The Corolla XRS will be built at Toyota Motor Manufacturing, Canada (TMMC) in Cambridge, Ontario alongside the Matrix. It will reach dealerships on May 1st, 2004. Annual sales of the XRS are projected at approximately 5,000 units.


Source - Toyota Media
Over the years a manufacturer that has built a solid reputation for sturdy, reliable vehicles is Toyota, and no car proved that better than the Toyota Corolla. The Corolla name is the oldest in Toyota's current inventory of American products, second only to the Land Cruiser. The most popular car line in history, with over 30 million Corollas sold worldwide, the Corolla is also the first Toyota made in America.

The smallest Toyota sold in America up until that time, the Corolla was introduced in Japan in October of 1966. The first Corolla arrived in the U.S. in the summer of 1968. The newest edition featured a 90-inch wheelbase in two-door coupe, four-door sedan and two-door wagon body styles. The Corolla also featured a 60-horsepower, 1.1-liter overhead valve four-cylinder mounted longitudinally in the engine bay that sent power to a four-speed manual transmission before going to a solid rear axle. Not yet on the options list was an automatic transmission.

There was nothing sophisticated about the first Toyota Corolla and it definitely wasn't pretty, yet it was so simple that there were almost no parts to break. The original Corolla's unibody structure had a strut front suspension and mounted the rear axle on a pair of leaf springs. The worldwide opinion in the early 1960's was that Japanese products were unrefined, Toyota worked hard to overcome this then common perception. Corolla's were priced under $1,700 and that proved that even when Toyota build a smaller, cheaper car, the last thing to suffer was quality.

The first Corolla was too small and underpowered for North American tastes, the second Corolla aimed to fix this problem. Introduced in 1970, the second generation Corolla featured a wheelbase stretched to 91.9 inches with power that came from a new 1.2-liter version of the OHV four that achieved 73 horsepower. The strut front and leaf spring rear suspension was continued. The newest generation of Corolla had very minor styling changes other than the extended wheelbase and was now significantly more comfortable and confident. Its popularity rose when an automatic transmission was offered, and it quickly became the second best-selling car in the world.

For the following year, the car became even more improved as the engine grew to 1.6 liters and output was expanded to 102 horsepower. For1972 the grille was redesigned, though no other changes were made. For the 1973 and 1974 year the only updates were larger bumpers added to accommodate federal regulations along with the introduction of sporty SR5 models with five-speed manual transmissions.

The third generation of Corollas were introduced in 1975 and were styled quite uniquely with a raised center section in the grille, much like a more angular body. Five models were now available for this year, with the priciest one being a two-door sedan that was powered by a 1.2 liter engine. This was joined by a 4-door sedan, a two-door hardtop, a sporty SR5 hardtop and a five-door station wagon, these were all powered by the 1.6 liter four. All models except the SR5 power featured standard transmission. The SR5 featured a four-speed manual. Optional in the other Corollas, a five-speed manual was once again a five-speed manual. Three-speed automatic was also available. During the mid-1970s, emission standards were stiffening and a catalytic converter was included in the 1975 Corolla for the first time.

The 'Liftback' a new three-door hatchback was added to the Corolla line in 1976 and resembled a sporty two-door station wagon rather than the traditional fastback or economy vehicles. Toyota envisioned that the Liftback would be responsible for 30% of Corolla sales in the U.S., especially with its split fold-down rear seat.

A new Corolla Sport Coupe was introduced in 1976 that shared the front-end styling with the Liftback in both standard and SR5 configurations. Less expensive than the much larger Celica, the new Sport Coupe with its fastback styling gave Toyota a sporty car to feature.

For 1977 the front-end styling of both the sedans and wagons were modified with a more conventional grille. Undistinguished in their shapes, these new vehicles were overdone in their details and were never considered to be particularly attractive cars. But they did last seemingly forever.

Virtually unchanged, the third-generation Corolla had very little updates during the 1978 model year.

The fourth generation of Toyota Corolla's was introduced in 1979 with a whole new chassis. A much more sophisticated car than any other Corolla before, this new generation would become better still. Deleting its primitive leaf spring rear suspension, the 1979 Corolla replaced it with a more compliant coil spring system. The wheelbase was now increased to 94.5 inches and the new unibody above the new suspension was much larger, stronger and more attractive in its own way. The new Corolla was powered with a new 75-horsepower, 1.8-liter version of the OHV four and newly available were four- and five-speed manual along with three-speed automatic transmissions.

The SR5 in Sport Coupe, Hatchback and Liftback semi-wagon configurations were particularly popular during this generation due their effective use of detailing and the fact they looked more expensive than they actually were.

'80 and '81 Corolla lineups continued over from 1979 virtually unchanged, but in 1982 the automatic transmission was upgraded to a four-speed unit. The following year a new 1.6-liter overhead cam engine replaced the previous 1.8 and was both smoother and more powerful than before.

In 1984 Toyota introduced the front-drive Corolla sedan that now sported front drive. The SR5 Coupe, Liftback and station wagon remained on the previous-generation Corolla's rear drive chassis. Just as conventional in the front-drive as it had been in a rear-driver layout, the same 1.6-liter, SOHC engine was used and sat transversely in the front driver's engine bay feeding either a five-speed manual or four-speed automatic transmission. Coil springs held up the rear drive. A four-cylinder diesel powered a few early fifth-generation front-drive Corollas.

Halfway through the '84 model year, a new dual-overhead cam, 16-valve version of the 1.6-liter four rated at an impressive 124 horsepower was offered on the rear-drive Corolla coupe and Liftback. This resulted in the Corolla GT-S, a fun-to-drive car that attracted many buyers.

The Corolla lineup remained virtually unchanged through 1985 and 1986. In 1987 the new 'FX' coupe was introduced; a front-drive Corolla that was produced at the NUMMI joint venture production plant in California. The new coupe was a conventional hatchback in the same body style as the Volkswagen Rabbit, and was available with either the SOHC or DOHC 1.6-liter engine. The new coupe was known as the FX16 when equipped with the DOHC engine. The FX marked the beginning of Corolla production in North America.

The rear-drive Corolla coupe and Liftback were replaced in 1988 with a new front-drive coupe. Enormously more refined, the new Corolla coupe and Corolla GT-S were more refined and capable, just not as fun. The sixth generation sedan was styled more conservatively than the previous generation and was built at both the NUMMI plant in California and in Japan, while the coupes and wagons were only produced in Japan. Available with either front-wheel drive or full-time All-Trac all-wheel drive the station wagon was versatile. The FX hatchback was discontinued after only a year. The base received DX trim, while it was better-equipped LE for the seda, DX and SR5 for the wagon, and SR5 and GT-S for the coupe.

The same 95.6-inch wheelbase was used on the sixth generation of Corolla, though it was almost an inch wider now. The Sprinter was a slightly updated version of the Corolla body that was sold in Japan. Identical mechanical pieces were utilized and were built at the NUMMI plant and branded as the Geo Prism. The All-Trac wagons kept a solid rear axle with coil springs while sedans, coupes and front-drive wagons rode on a full independent strut suspension.

DOHC, 16-valve inline four-cylinders were the engine used on all models while the sedans, front-drive wagon and SR5 coupe received a carbureted 90-hp motor. All-Trac wagons received a fuel-injected 100-hp version while the GT-S received a 115-hp EFI version. A standard five-speed manual with the option of either three or four-speed automatic (depending on trim level) were the transmission choices for this generation of Corollas. Standard were thirteen-inch wheels, while the GT-S received 14-inch wheels along with four-wheel disc brakes and a six-way adjustable driver seat with sport bolstering. The sixth-generation of Corolla's did not feature many modern conveniences as standards, such as AC, power steering, stereo or dual outside mirrors.

For 1989 there were no major changes except for the addition of an All-Trac sedan to the Corolla lineup, which lasted only a year. In 1990 all Corollas benefited from fuel injection and the base engine was now rated at 102 hp. The GT-S was now measured at 130 and five additional lb-ft of torque for a total of 105 horsepower. For this year an all- new entry-level sedan was added to the lineup, with all of the basic Corolla equipment including the cloth upholstery.

Following the 1991 model year, coupes were discontinued. The only change for 1992 was the addition of a few new paint colors, and the highline LE sedan could be purchased with the four-speed automatic.

Now riding on a 97.0-inch wheelbase, the seventh generation of Toyota Corollas was introduced in 1993 and the sedan and wagon moved up a size classification from 'subcompact' to 'compact' according to the EPA. No more Corolla coupes or all-wheel-drive wagons were available. Sedans were now only offered in standard, DX and LE trim while a front-wheel-drive wagon was available only in DX trim. DX and LE models benefited from an additional stabilizer bar in front while all cars rode on a fully independent suspension.

The basic Corolla sedan featured the same 1.6-liter engine that had been used in the previous generation vehicle, with output at 105 hp, except in Massachusetts, NY, and California where it was rated at only 100 due to stringent emissions requirements. New Corolla DX and LE models featured a new 1.8-liter DOHC, 16-valve four making 115 horsepower. Standard was a five-speed manual with a three-speed autobox optional on the base sedan and a four-speed was optional ono all other models. 14-inch wheels were eatured on all cars along with front disc/rear drum brakes. ABS was an optional feature on all models across the line. Standard in 1993 was height-adjustable seatbelts and driver-side front airbags. Passenger front airbags became standard the following year, along with locking retractor seatbelts in passengers' positions.

For 1995 the DX sedan received new upholstery while all audio systems received a complete redesign. The 1.8-liter engine lost 10 horsepower in order to comply with stricter emissions regulations. For 1996 the LE model was discontinued. The front grille was updated with a color-keyed frame while the taillight panels were revised while the DX received a full-width treatment. The interior trim was also updated with an integrated child seat added to the options list. The manual transmission was upgraded which yielded shorter throws, newly improved feel and more positive gear engagement.

The DX wagon was deleted in 1997 and replaced with a special CE, Classic Edition sedan. The CE incorporated many popular features in one value-priced package, that included power windows, locks, AC, four-speaker stereo, power steering, manual remote mirrors and special floor mats and exterior badging. Additional side-impact protection to meet new federal standards was added to all models. In 1997, all Corollas sold in the U.S. were for the first time built in North America at the NUMMI plant in California and the TMMC plant in Canada. The Corolla had become the best-selling nameplate in automotive history by the end of the 1997 model year.

For the eighth generation of the Toyota Corolla, the vehicle lost some of its weight and increased its fuel mileage due to a new engine and a more efficient drivetrain. An all-new, all-aluminum 1.8-liter DOHC four-cylinder engine was rated at 120 horsepower. This was exactly twice the engine rating of the first Corolla introduced in 1968. A 10% increase of fuel economy from the previous generation was achieved with the standard five-speed manual. This eighth generation of Corolla could achieve 31 mph in the city, and 38 on the highway.

For this generation, only a sedan was offered, though in three trim levels, the base VE, midlevel CE and the highline LE. An optional three-speed automatic was on the VE, while CE and LE featured the four-speed unit. The equipment levels remained the same as the previous generation, though base models came with power steering and dual exterior mirrors. Optional on all models was ABS while new extra features that included side airbags and a CD player were available.

The 1998 Corolla was considered to have an elegant exterior followed with a handsome interior and a good source of competition to the Honda Civic and the Nissan Sentra. Sales remained strong with the comparatively expensive and short on rear-seat legroom Corolla. For 1998 a total of 248,195 Corollas were sold.

1999 featured very minor changes for the Toyota Corolla. A cassette stereo was added to the VE model, while the LE model came standard with 1998's Touring Package items that included wide 14-inch tires, a front stabilizer bar, a tachometer and other various exterior cosmetic enhancements. For 2000 Toyota added it VVT-i variable valve timing system to the 1.8-liter engine which boosted output to 125 horsepower. This allowed Corolla to achieve low emission vehicle status while making for a larger torque. The following year featured new front and rear fascias, headlights and taillights. A somewhat sporty S version was also introduced in 2001. S model featured unique wheel covers, foglights, intermittent wipers, mudguard, grilles and color-keyed moldings. The upholstery on the interior was sportier with a tachometer and faux leather-wrapped wheel. The base VE model was replaced with the CE. For 2002 the Corolla line remained virtually unchanged though the price was lowered for the optional value packages.

Designed to attract young buyers, the 2003 Corolla Sedan more closely resembled a shrunken Camry. The ninth generation rode on a 102.4-inch wheelbase, five inches longer than the previous generation, and 0.7 inches shorter than the current Honda Civic sedan. The newest Corolla was available as a base CE, luxury LE or somewhat sporty S. Its total length was measured at 178.3 inches, 3.7 inches longer than the Civic. The newest generation shared the exact same wheelbase as the original '83 Camry with just a 2.7 inch increase than that car.

The 03 Sedan featured ordinary strut front and torsion beam rear suspension, but well manufactured front disc/rear drum brakes. The rack-and-pinion steering was also excellent. The ninth generation of Corolla's is as close to a luxury car ride as any small economy sedan has ever offered.

An evolutionary development of the all-aluminum 1.8-liter, DOHC, 1-valve engine from prior models, the engine is now rated at 130 horsepower. The base CE-grade Corolla now features four gears in its optional automatic. Equipment levels were also up now too. The CE comes with air conditioning with micron filtration, power mirrors, 15-inch wheels and a CD player. The LE now came with fake wood accents that can be optioned with leather upholstery.

Toyota Corolla's may not feature as many varieties as in previous years, but they are build to provide many years of trouble free driving, now more comfortable and roomier than ever. Since the launch of the Corolla name in 1996, more than 30 million vehicles have been produced, making it the best selling car of all time. Currently, Corollas are manufactured in Japan, the U.S., the U.K., Canada, South Africa, India, Turkey, Brazil and Thailand.
By Jessica Donaldson
The 'Era of the Family Car' started in 1966. It was in November of that year that the first Corolla — aimed at the Japanese general public — rolled onto the market to much fanfare. In the 40 years since, the Corolla has continued to evolve thanks to a philosophy of 'always staying ahead of the times.'

Today, wîth a total production of 30 million vehicles and sales in more than 140 countries and regions, the Toyota Corolla has earned its title as the 'Global Standard Vehicle of the 21st Century.'

The birth of a worldwide Corolla was made possible thanks to innovative thinking, technology and managerial decision-making that went on behind the scenes at Toyota Motor Corporation. All of these comprise the evolving elements of the 'Corolla DNA,' which has been passed down from generation to generation within the Toyota Motor Corporation.

Predicting the Motorization Boom
The first-generation 1100cc Corolla went on sale in November of 1966.
The total population had passed the 100 million mark, spending for television advertisements was overtaking spending for newspaper advertisements, the economy was picking up steam, and the term '3 C's' (air-Conditioners, Color televisions and Cars) was on everybody's lips.

'People are living in nuclear families out in the suburbs, which means they'll need family cars to get around. A motorization boom is coming to Japan.'

This was the future that Toyota foresaw coming in just a few years; and this was what prompted the building of a sprawling, 1 square kilometer plant in Takaoka (Toyota City in Aichi Prefecture) devoted exclusively to manufacturing the Corolla. When Toyota announced they planned on manufacturing 30,000 Corollas a month, the media at the time were utterly beside themselves wîth shock. (At the time, Toyota's annual production was approximately 50,000 vehicles.)

Achieving Superiority through the Adoption of New Technologies
The first-generation Corolla had a number of technologies, specifications, systems, etc. that were the first of their kind in Japan and for Toyota.
At the time, column shift transmissions were standard; however, Toyota recognized that floor-shift transmission was already common in Europe and would be required in the coming highway age. Thus the Corolla was equipped wîth a four-speed floor-shift transmission before other vehicles were. Also, after much research and testing, MacPherson strut suspension — which allows for a larger engine compartment and makes it possible to lighten the vehicle and reduce manufacturing costs — was adopted for the first time in domestic mass production.
A number of other innovative technologies, such as for improving the comfort of seats, increasing rear seat space, raising the height of the roof and adopting the long floor shift lever, gave the Corolla a competitive edge.

Exceeding 80 Points Thinking
Customers won't accept anything inferior about the vehicle they drive; it has to be better in some way than other available vehicles, and it has to give them a sense of satisfaction and pride — or else they won't buy it.
'Shooting for a score of 80 for a vehicle means having no failing marks, but we can't accept a score of just 80 for each part; some parts have to get above 90.' That was the thinking of Hasegawa, Chief Engineer for the Corolla at the time. This meant the Corolla could not merely have an average total score of 80 points. It had to be much better.

Continuous Introduction of New Technologies and Specifications
Continually improving a product's technological capabilities and overall quality will allow it to stay ahead of the times and the needs of customers and society.
For the Corolla, this has meant offering an array of variations (from coupes to wagons to hatchbacks and more), as well as utilizing the philosophy of 'the right vehicle for the right place.' By making vehicles using processes that are rooted in each locale, the Corolla has achieved recognition as a global vehicle.
Toyota has continued to pursue new technologies and specifications, develop greater engine performance and driving safety, make vehicles more environmentally considerate and achieve greater comfort.

Putting Ourselves in the Customers' Shoes
'The only way to meet the needs of the customer is by putting yourself in his or her shoes and asking yourself what they need, what would make them happy.'

Úsing this mindset, Toyota convinced itself to improve standard features without focusing on cost and also to use the 'reverse thinking' that profits come from sales expansion. This thinking helped the Toyota Corolla evolve over time to become the vehicle that meets its customers' needs.
One specific example of an improvement resulting from this thinking is back-up lights added to the rear of the Corolla, which helped ensure that drivers could see at night when backing up. While this is the sort of feature every family car needs, at that time, even mid-size vehicles were lacking them. In contrast, back-up lights were a standard feature on every single Corolla produced.
Corolla's strategy of latching on to and then incorporating customer needs permeated the entire passenger vehicle market.

The 1.3 million people attending the new vehicle-release exhibition for the Corolla symbolized the fact that it had accurately captured the needs of customers at the time.

Actively Exporting to Overseas Countries
'Right from the development phase, we thought of the Corolla as a vehicle made to drive down the center lane of the German Autobahn,' says Hasegawa, Chief Engineer for the first-generation Corolla.

In other words, the first-generation Corolla was conceived as a rival for compact vehicles on the European market even in the design phase and as a high compact vehicle that also would be accepted overseas. The Corolla featured a strong, compact engine wîth a five-bearing crankshaft, which was cutting edge at the time, even amongst compact vehicles on the European market; and the engine was modified to 1100cc to accommodate export to the Únited States. These and other features show how, from the very beginning, Toyota continually had a view towards active global development.

As soon as the Corolla went on sale in Japan, it also was exported to Australia; and in the years since, the number of Corolla vehicles exported has continued to rise.

Furthermore, thanks to Toyota's 'right vehicle for the right place' concept, the Corolla has achieved high ratings in the overseas market, evidenced by a cumulative production of 30 million vehicles worldwide in 2005. Over the years, the Corolla has come to be recognized as both a global and local best in the more than 140 countries in which it is sold.
Source - Toyota
For more information and related vehicles, click
here
VOLKSWAGEN ANNOUNCES PRICING OF 2015 GOLF MODELS, STARTING AT $17,995
The seventh-generation version of VW's worldwide best seller offers more space, less weight, and increased efficiency at an even better value ◾Pricing starts at $17,995 for the two-door Golf Launch Edition model with manual transmission ◾New TDI® S model reduces Clean Diesel entry pricing by more than $3,000 ◾New available technology including Forward Collision Warning and Automatic Post-Collision Braking System ◾Room for five with a larger trunk than any midsize sedan ◾New 1.8-liter TSI® e...[Read more...]
NEW VOLKSWAGEN GOLF R MAKES ITS U.S. DEBUT AT THE 2014 NORTH AMERICAN INTERNATIONAL AUTO SHOW
◾Most powerful production Golf ever for the North American market ◾New car has an estimated 290 horsepower, but is more fuel efficient than previous Golf R ◾EA888 TSI® 2.0-liter engine propels DSG® equipped Golf R from 0 to 62 mph in 4.9 seconds ◾Car features new 4MOTION® all-wheel-drive system ◾Golf R will go on sale in the U.S. in the first quarter of 2015 Herndon, January 8th, 2014 —The North American International Auto Show will see the U.S. debut of the latest Golf R, the most...[Read more...]
KIA MOTORS AMERICA DOUBLES DOWN ON FORTE IN VEGAS
Five-Door Becomes Hot Hatch with 201-HP Turbo Four in All-New 2014 Forte5 SX ◾Longer and wider, the all-new Forte5 combines European-influenced style with the practicality of a hatchback ◾2014 Forte5 is expected to go on sale in the fourth quarter of 2013 LAS VEGAS, Nov. 5, 2013 – Las Vegas veterans know when it's time to up the stakes and parlay a strong hand into a big win, which is exactly what Kia Motors America (KMA) is doing with its second-generation Forte5 hatchback. Original...[Read more...]
KIA MOTORS AMERICA PRESENTS ALL-NEW 2014 FORTE KOUP WITH TURBOCHARGED POWER
• 201-HP Turbocharged Four-Cylinder Engine is First for Forte Koup SX
LAS VEGAS, November 5, 2013 – Taking a cue from Las Vegas' high rollers, Kia Motors America (KMA) is upping the ante for its second-generation Forte Koup, adding turbocharged power to the sporty two-door for the 2014 model. The all-new Koup is part of a completely redesigned Forte lineup for 2014 and features a powerful 1.6-liter gasoline direct injected turbo engine – a first for the Forte nameplate. First u...[Read more...]
Land Rover Celebrates 65 Years Of Technology And Innovation
SIXTY-FIVE YEARS OF LAND ROVER From our earliest days, the desire to create a vehicle that will tackle any terrain has made Land Rover famous around the world. Over the past 65 years, the Land Rover family has grown into the highly respected range of vehicles that are sold in record numbers today. As Land Rover continues to go from strength to strength, we thought it was time to look back at the milestones in our history that have got us here. The last 65 years have been an adventure. ...[Read more...]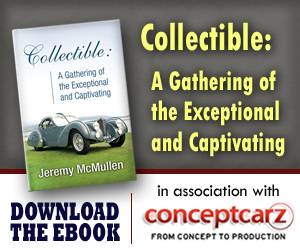 Toyota
December 2014
175,178
November 2014
155,874
October 2014
157,225
September 2014
145,427
August 2014
213,291
July 2014
188,469
June 2014
178,196
May 2014
216,315
April 2014
176,495
March 2014
186,755
February 2014
140,429
January 2014
128,728
(More Details)
© 1998-2014. All rights reserved. The material may not be published, broadcast, rewritten, or redistributed.