Image credits: © Cadillac. GM Corp.
1912 Cadillac Model 30 news, pictures, specifications, and information

Tweet
Cadillac, which was acquired by General Motors in 1908, had launched the Model 30 in 1908, the year that the company adopted its famous 'Standard of the World' slogan. All previous models were dropped, and the 'Thirty' became Cadillac's sole offering from August of 1908 through September of 1914. The Thirty's great contribution to automotive history came about because of a tragic incident that occurred during the winter of 1910. A woman motorist had stalled her Cadillac on a bridge to Belle Isle, MI. A dear friend of Cadillac head Henry Leland cranked the car, but it kicked back and the handle flew off, seriously injuring Leland's friend, who later died of complications from the injury. Leland was devastated, and announced that an alternative to the crank had to be found. Electrical engineer Charles F. Kettering developed an electrical self-starter, and the 1912 Model 30 Cadillac was the first car to be fitted with both electric staring and lighting - the famous 'Delco' system.

This thirty horsepower, four cylinder engine with a bore and stroke of 4.5 by 4.5-inch was built with a selective type sliding gear transmission and was delivered at a cost of $1,890. The vehicle is capable of cruising at a rate of 40 to 45 miles per hour in a day when roads were in their mere infancy.

This is the first vehicle to use the electric starter designed by Charles Ketting, of Dayton, Ohio. His business would become a household name (Dayton Electric COmpany) and the electric starter (known as a 'World Wonder') revolutionized the car industry setting women behind the wheel of what would otherwise be a difficult car to start by hand cranking the engine. Cadillac was truly as their logo declared, 'Standard of the World!'
This is the first vehicle to use the electric starter designed by Charles Kettering, of Dayton, Ohio. His business would become a household name (Dayton Electric COmpany) and the electric starter (known as a 'World Wonder') revolutionized the car industry setting women behind the wheel of what would otherwise be a difficult car to start by hand cranking the engine. Cadillac was truly, as their logo declared, 'Standard of the World!'

The electric starter also brought with it another innovation - electric lighting for headlamps, cowl lamps, and a tail lamp. Prior to this innovation, driving at nigt required using gas powered lamps which used either calcium carbide gas mixed with water in a generator device or use of Prestolite gas.

This automobile has been in the same family for 45 years and has passed from Grandfather, to Father and Son.
This thirty horsepower, four-cylinder vehicle with bore and stroke of 4.5-inch by 4.5-inch was built with a selective sliding gear transmission and was delivered at a cost of $1,890. The vehicle was capable of cruising at the rate of 40 to 45 miles per hour but a lack of quality roads precluded this ability, and in 1912, the British observer F.A. Talbot stated that the Model 30 was, 'a favorite amongst British motorists...(and)...refined and reliable as money could make them.' The 116-inch wheelbase Model 30 became one of the most sought-after vehicles for sheer reliability. This is the first vehicle to use the electric starter designed by Charles Kettering in his humble Ohio workshop, called the Dayton Electric Company. Offered to Henry Leland, President of Cadillac Motor Cars, this unique unit was designed with four 6-volt batteries which operate and are charged by the vehicle's generator. When starting the car, the parallel wiring of the batteries is mechanically changed to a series circuit producing 24 volts for the starting motor. Called a 'world wonder,' and advertised as 'The car that has no crank,' the electric starter became a most valuable asset making Cadillac the....Standard of the World!
After Cadillac introduced the self-starter, they were awarded the prestigious Dewar Cup, acknowledging it as the year's greatest industrial accomplishment. Cadillac had recognized that crank starting a car exposed the operator to potential injury and made it difficult for women to operate. Dyaton Electric Laboratories was contracted to develop the electric starting and generating system for the 1912 Cadillac models. The benefits of this system not only included ease of staring but also a source of electricity for lighting and other systems.
By Daniel Vaughan | Nov 2010
In 1905, Cadillac introduced their first multi-cylinder model - a 4-cylinder unit. The 4-cylinder engine became even more refined in 1909 with the introduction of the 30 horsepower Model 30. The Model 30 still had much of the distinctive engineering from the single-cylinder engine, such as the copper water-jackets and unique carburetor.

The Cadillac 4-cylinder model was gradually upgraded each successive year after its introduction. The engine's displacement was increased and the car became more refined throughout. In 1912, a big innovation was introduced - the self-starting system, a first for a production car.

Pioneered by legendary automotive engineer Charles Kettering, the idea was put into motion after the death of a good friend of Mr. Kettering, caused by a starting handle injury. Kettering's innovation combined the generator and starter into one unit, and proved highly effective. The partnership between Kettering and Cadillac resulted in a crucially important milestone in automotive history. These 1912 models were distinguished by a box on the running board, neatly housing the batteries and electrical equipment.

Along with the self-starter, 1912 also saw the introduction of a variety of new coachwork designs, such as the sporting open Torpedo Touring version.

This Example
This example has been given a complete restoration both mechanically and cosmetically. Since restoration the car has received multiple awards at the New Port Concours D'Elegance and was selected to be exhibited at the Larz Anderson Auto Museum as part of their exhibition of landmark American automobiles.
By Daniel Vaughan | Nov 2013
The Cadillac was named for the founder of Detroit. Perhaps more significantly its chief engineer and president of the company was Henry Leland, known in the automobile industry as 'The Master of Precision' for his exacting workmanship and pioneering work in the interchangeability of parts.

The big news at Cadillac in 1912 was the addition of the electric self-starter and electric lighting system, which was a significant improvement from the gasoline engine.

This Cadillac is built on a 116 inch wheelbase chassis and powered by a 286.3 cubic-inch four-cylinder motor that developed 40+ horsepower. Cylinders were cast-in-pairs, with a copper water jacket.

A complete restoration of the car was completed in 2013.
The Cadillac Model 30 was introduced in 1908 and remained in production until September of 1914. When first introduced, the Model Thirty sold for $1400 and available as a three-passenger Roadster, 2-door Demi-Tonneau with seating for four, or a two-door, five passenger Tourer.

The wheelbase was 106-inches and powered by a 226.2 cubic-inch engine with five main bearings. There were three forward gears with a selective sliding transmission and a reverse gear. Mechanical brakes were on the rear wheels.

In 1910, the cost of the Model 30 increased to $1600. Additional body styles were added to the lineup, including a limousine and coupe.

For 1911, the cost continued to increase, now reaching a base of $1700. A Torpedo and four-door Touring body style was added.

In 1912, the base price increased another $100 and by 1913 the price was just under $2000.
By Daniel Vaughan | Mar 2007
Cadillac's first vehicles were single-cylinder vehicles that offered reasonable power and durability. The single-cylinder engine would stay in production for six years. The third year of Cadillac production, a four-cylinder engine was introduced offering slightly more horsepower allowing for larger and heavier bodies to be fitted on the chassis. In 1905 the Model D featured seating for five and powered by a massive 300 cubic-inch four-cylinder engine attached to a wheelbase that measured 100-inches. Only 156 examples were produced this year of the Model D, and accounted for only a small percentage of Cadillac's annual production, reaching around 4000 units. Nevertheless, the large and powerful engines in Cadillac's arsenal would continue to foster, growing into a sixteen-cylinder unit by the early 1930s.

In 1906 Cadillac offered two models with four-cylinder engines, the Model L and the Model H. The engines displaced 393 cubic-inches and provided ample amounts of power and torque. The following year, Cadillac introduced the Model G, which was a simpler version of the Model L and H. It had a 226.2 cubic-inch four-cylinder engine which produced 20 horsepower and rested on a wheelbase that was the same size as the Model D, and two inches shorter than the Model H. The Model H sold for $2400 to $3600 while the Model G, in all three bodystyles, sold for $2000.

For 1908, production of the Model G reached 1,030 units which accounted for 40-percent of Cadillac's annual total.

For 1909, Cadillac offered only one model, the Model 30, named for its 30 horsepower engien. It was a refined version of the Model G that rested on a longer wheelbase and offered only in open body styles. Its price tag was around two-thirds that of the price of the Model G. The public approved, buying nearly six times as many cars as Cadillac's annual production total in 1908.

The Model 30 was offered in three bodystyles consisting of a demi-tonneau, a tourer, and a roadster. The demi-tonneau had a detachable tonneau which could be converted to a runabout, greatly adding to the appeal and versatility of the vehicle. A windshield was optional equipment; when ordered it was attached to a wood dashboard fitted over the cowl. Closed bodystyles returned in 1910 in the form of a coupe and limousine.
By Daniel Vaughan | Dec 2007
Rare 1938 Steyr Winner Returns to Pinehurst Concours
VILLAGE OF PINEHURST, N.C. (April 7, 2014) – A rare 1938 Steyr Roadster, which captured Best in Show at least year's inaugural Pinehurst Concours d'Elegance, returns to Pinehurst Resort to be displayed for patrons at the 2014 classic auto showcase the first weekend of May. The cream-colored Steyr, one of only six ever made, is owned by Peter Boyle of Oil City, Pa., and will be staged in front of the hedges at the Carolina Hotel prior to the start of the Iron Mike Rally on Friday, May...[Read more...]
DAIMLER TRUCKS NORTH AMERICA RECOGNIZES 44 MASTERS OF QUALITY
Portland, Ore. - Daimler Trucks North America (DTNA) has recognized 44 North American manufacturers from the United States, Canada, and Mexico as recipients of its highest award for its suppliers: the 2012 Masters of Quality Supplier Award. The selected suppliers provide top quality components for Freightliner and Western Star truck brands. The annual program, now in its 26th year, recognizes suppliers that meet or exceed Daimler Truck North America's stringent quality standards by rec...[Read more...]
FORD'S SUPPLIER DIVERSITY DEVELOPMENT PROGRAM: 35 YEARS OF EMPOWERING MINORITY, WOMEN AND VETERAN BUSINESS OWNERS
◾ Ford's award-winning Supplier Diversity Development (SDD) program celebrates its 35th anniversary; since 1978 Ford has spent more than $67 billion with diverse suppliers ◾ In 2012 Ford spent $5.7 billion with tier-one minority-owned suppliers, $1.2 billion with tier-one women-owned suppliers, and $2.1 billion with tier-one suppliers who use tier-two minority- and women-owned businesses ◾ A diverse supplier base brings a fresh perspective that can lead to cutting-edge innovations and help ac...[Read more...]
2014 MAZDA6 WINS NEMPA GENE RITVO AWARD FOR DESIGN AND ELEGANCE
- MX-5 Miata Wins Favorite Entry-Level Convertible - WASHINGTON, May 10, 2013 - Last evening, the all-new 2014 Mazda6 was presented with the prestigious Gene Ritvo Award for Design and Elegance from the New England Motor Press Association (NEMPA) in conjunction with Boston's Museum of Fine Arts and the Larz Anderson Auto Museum. The Ritvo Award honors the best in design in the automotive world, whether it's a concept car, production vehicle, a marketing campaign or a particular elem...[Read more...]
Lincoln at Los Angeles Auto Show Press Days: Celebration of Its Past and Future As Brand Rolls Out Its Reinvention
> The brand pays tribute to its heritage today, displaying seven of the most influential Lincoln designs > Thursday sees a display full of the all-new MKZ premium midsize sedan and MKZ Hybrid, the future of Lincoln, on the Lincoln stand > Lincoln launches on Tumblr http://lincolnnow.tumblr.com beginning with the visually stunning classic Lincolns shown on the stand and select images from archives. Continues with an all-new collection of photographs by photographers Jamie Beck and Kevin Burg ...[Read more...]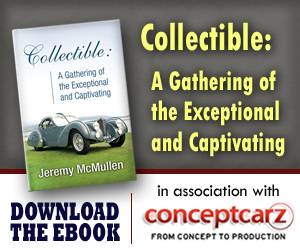 Similarly Priced Vehicles from 1912
Packard Model 18 ($3,250-$4,650)
Rauch and Lang TC Brougham ($2,550-$3,800)
Kissel Model 4-40 ($1,850-$2,850)
Standard Electric Model Electrique ($1,850-$1,885)
Abbot-Detroit Model 44 ($2,000-$2,000)
Baker Electric Special Extension ($2,700-$2,700)
Premier Model 4-40 ($3,000-$4,700)
Franklin Model G ($2,000-$2,000)
Chalmers Model 9 ($1,500-$2,000)

Average Auction Sale: $38,050
Cadillac
Monthly Sales Figures
Volume
December 2014
16,150
November 2014
13,148
October 2014
13,615
September 2014
13,829
August 2014
16,650
July 2014
15,241
June 2014
13,941
May 2014
14,688
April 2014
13,900
March 2014
14,765
February 2014
13,437
January 2014
11,386
(More Details)
© 1998-2014. All rights reserved. The material may not be published, broadcast, rewritten, or redistributed.