1932 Buick Series 90 news, pictures, specifications, and information

Tweet
This 1932 Buick Model 96C Convertible was offered for sale at the 2007 RM Auctions held at Meadow Brook. It was offered without reserve and estimated to sell for between $150,000 - $175,000. The car is powered by a 344.8 cubic-inch overhead valve eight-cylinder engine capable of producing over 110 horsepower. It has a three-speed sliding gearbox with synchromesh and there are mechanical drum brakes on all four wheels. It is finished in a burgundy two-tone color combination with a complimentary tan colored top. The interior is ivory leather accented by burgundy piping and carpeting. It comes equipped with Tilt Ray headlamps, Trippe safety lights, twin fender lights, dual side mounted spares with mirrors, a golf door, and a rumble seat. There are four wire wheels with wide whitewall tires. The rear mounted rack is fitted with a matching trunk making this a very versatile and capable vehicle for any touring event. This car has been judged by the CCCA and is expected to earn its Senior badge.

In 1932 a Buick powered car finished in 11th place at the Indianapolis 500, reinforcing the companies pursuit of performance. The Buicks for 1932 featured new styling including new hood doors instead of louvers, a raked windshield, and a tapered radiator. The Series 90 cars were the top of the line Buicks and were built atop of the large 134-inch wheelbase. There were a variety of body styles available, including the sporty 96C Convertible Coupe. This example was originally purchased for $1,805. A total of 289 buyers purchased the Convertible Coupe in 1932; its high price tag was steep for the economy which was struggling during The Great Depression.

At auction, the low production figures and quality restoration were rewarded as bidding quickly exceeded the vehicles estimated value. The selling price for this vehicle at auction was $209,000.

In 2010, this Buick Model 96C was offered for sale at the Gooding & Company Auction held in Amelia Island, Florida. The car was exptected to sell for $90,000 - $150,000 and offered without reserve. As bidding came to a close, the car had been sold for the sum of $123,750, inclusive of buyer's premium.
By Daniel Vaughan | Apr 2010
The Series 90 line was the pride of Buick Motor Division in 1932. The massive cars were built on a 134-inch wheelbase, longer than any prior Buicks. Their lengthy hood concealed a 344.8 cubic-inch, OHV straight-eight engine rated at 104 horsepower. Buick boasted that models equipped with this engine could cruise at 80 mph. Series 90 cars also featured adjustable shock absorbers and Buick's new 'Wizard' clutch control, a free-wheeling/automatic clutch device.

The Model 91 Club Sedan - one of nine Series 90 models - was a new style for 1932. The 4-door 'close-coupled' body featured a metal trunk at the rear. With its formal-style closed rear roof quarters, the Club Sedan was an elegant yet sporty car. A total of 2,238 Model 91 Club Sedans were built. List price was $1,820. The dual side-mounted spare tires, with metal covers, were an option.

This Model 91 Club Sedan was originally delivered to a Storm Lake, Iowa business owner. He chose the car because, in the words of the present owner, it was, '...big enough for his family and prestigious enough for his business.' In 1945, the Club Sedan was obtained by a college student, who drove it to school. The third owner, a mechanic, drove the car for many more years. The old Buick had covered 160,000 miles when it was finally parked. Eventually, the Club Sedan fell into collector hands and the present owner purchased it, as a project car, at the Hershey swap meet in 1995. After a long and challenging restoration, this Series 90 Buick once again shines with pride.
| | |
| --- | --- |
| | Club Sedan |
1932 was a big year for the Buick automobile as the company introduced its all-new Wizard Control synchromesh transmission. This meant drivers were no longer needed to double-clutch while shifting and it provided free-wheeling for better fuel mileage, as well as no-clutch shifting between second and third gears.

The Series 90 was Buick's top-of-the-line model and came equipped with wire wheels and dual side-mount spares. They were priced nearly twice as much as the entry-level Series 50 Buick of comparable body styles. Wood spoke wheels were still used on all other Buick models, though for the very last time.
By Daniel Vaughan | Dec 2011
Considered to be the only Buicks that gained recognition by the Classic Car Club of America of Full Classics, the series 90 that were produced during 1931 to 1942 are also the most luxurious cars ever produced by Buick.

Only 3,006 of the total 369,831 automobiles produced in 1941 by Buick, were Series 90, and only 605 were limousines.

At the gargantuan weight of nearly 4760 pounds, 90 Series was built on a 138'(11.5 feet) - 139' wheelbase. With a completely odd body frame, the paintwork was done at a very high standard with excellent chrome finish. It featured an optional radio and clock with tan broadcloth upholstery with chrome and wood-graining accents.

Built by the Buick Motor Division of General Motors in Flint, Michigan between 1936 and 1942, the Buick Limited was a continuance of Buick's long wheelbase premium Series 90 automobile line. The Limited again resurfaced during the model year 1958.

The most costly Buicks in production, the 'Limited' name was used to denote those models that featured a high level of trim along with standard options in its various model ranges.

The Buick Limited Sedan was showcase in the 1941 Roadmaster and Limited catalog issue by General Motors and was a continuance of the Series 90's.

Considered to be technically superior to their predecessors, these sleek models offered luxurious features that were incomparable on other vehicles.

All-steel passenger compartment tops that were fashioned from GM's Turret Top design, all improved hydraulic safety-braking system, adapted engine colling system, imroved front suspension and alloy engine pistons.

Achieving the lowest sales of Buick's entire model range, the Limited was an aptly appropriate title for the most prestigious of vehicles that were unfortunately limited to Touring sedans and limousines. In 1936 when production of the Series 90 began, sales reached 4,086, and by 1943 during a abreviated model year from September 1941 until January 1942, sales had plunged to 636 units sold.

The wheel base was stretched to 140' in 1938, and the wooden structural members were replaced with steel. This made the Limited and the Roadmaster the final Buick passenger cars that would rely on wood components.

A substantial redesign was occuring in Buick automobiles during 1938, however the Limited retained in 1938 body based on its 'limited' status.

Cadillac exuctives were clamouring behind the scenes to remove the Limited from the market as it was infringing on their production. The Limited was priced at the nearly the same amount as the Imperial Sedan (limousine) produced by Cadillac.

The Limited's four-door hardtop sedan began at a base price of $5,112 which was $221 higher than Cadillac's extended deck Series Sixty-two four-door hardtop sedan.

However, Buick argued that the Limited production barely averaged 1,561 vehicles per year compared to Cadillac's production rate of 13,335 for the Series Sixty-two.

The Limited continued to by produced until the beginning of World War II. Following the War, the Limited nameplate was dropped along with the extended wheelbase models.

In 1958, the Limited series was resureccted in as the Ultimate Buick for the model year.

General Motors chose to update their 1957 Buick and Oldsmobile automobiles by decorating them in copious amounts of chrome. Featuring Buick's 'Dynastar' grille, the Buick Limited reflected the maximum amount of light with it a cast of 158 chrome squares.

Additional features were also added to the 1957 model included three emblems that bore a stylized 'V'. A medallion was placed on the hood, and the other two were placed as gun-sight fender-toppers. Quad headlights were added, along with broad chrome panels attached to the rear quarter panels that joined the sweep-spear side trim that had been a styling standard on Buick models since 1949. Truck lids also receivevd two chrome grips along with tail lights that were housed in massive chrome housings.

At the end of the 1958 model year, Buick dropped the Limited nameplate and replaced the vehicle with the Buick Electra 225.

In 1965 the Limited name resurfaced as a trim option for the Electra 225 Custome model as well as trim options for several other models for the year.

Buick continued to designate various models with the highest level of trim 'Limited' in a model range that continued until 2006.
By Jessica Donaldson
For more information and related vehicles, click
here
120 years of motor sport at Mercedes-Benz take centre stage at the Goodwood Festival of Speed 2014
'Addicted to Winning': at this year's Goodwood Festival of Speed, Mercedes-Benz looks back on some fascinating racing victories of the last 120 years •The unique motor sport heritage of the Mercedes-Benz brand is being celebrated with an exclusive installation by sculptor Gerry Judah •Mercedes-Benz and Gran Turismo®6 jointly celebrate '120 years of motor sport' Stuttgart. – The thrilling victories of the Mercedes-Benz Silver Arrows mark the peaks of the history of motor sport for...[Read more...]
Techno Classica 2014: more than 30 racing cars to celebrate 120 years of Mercedes-Benz motor racing history
•Cars that were the heroes of magical moments put their stamp on this high-powered, most comprehensive show presentation •With more than 30 vehicles, Mercedes-Benz Classic presents motor racing history in all its unique breadth and depth •120 years of Mercedes-Benz motor sport in the focus of the leading international classic motor show 120 years of Mercedes-Benz motor racing history have produced a timeline of extraordinary victories which since 1894 also stand for outstanding innovations ...[Read more...]
BMW TEAM RLL QUALIFIES SECOND AND THIRD FOR 62ND 12 HOURS OF SEBRING
Woodcliff Lake, N.J. – March 14, 2014 . . . The intense competition the GTLM class demonstrated during the Rolex 24 At Daytona in January definitely increased in today's qualifying session for the 62nd annual 12 Hours of Sebring. The top-seven cars of the 11-car class qualified within one second. The top three spots were even closer, seemingly only the blink of an eye covering the pole winning Porsche and the two BMW Team RLL Z4 machines. Dirk Müller's lap of 1:59.024 minutes around ...[Read more...]
HURLEY HAYWOOD HONORED WITH RRDC'S 2014 PHIL HILL AWARD
DAYTONA BEACH, Fla. (Jan. 24, 2014) - Hurley Haywood, winner of more endurance classics than any other driver in racing history, was honored by the Road Racing Drivers Club with the 2014 Phil Hill Award. RRDC president Bobby Rahal presented Haywood with the award at a dinner prior to the running of the Rolex 24 At Daytona, the season opener of the 2014 TUDOR United SportsCar Championship. The Phil Hill Award has been presented annually since 1993 to the person who the RRDC feels has re...[Read more...]
HIGHLIGHTS AND LOWLIGHTS FOR VOLKSWAGEN AT HOME RALLY
It was the home rally of all races where Volkswagen would fall short of their own high expectations for the first time since joining the FIA World Rally Championship (WRC) in January 2013. This was the first time Volkswagen have missed out on a podium place in a season which has seen the team pick up six rally wins in eight rallies. And all this despite World Championship leaders in the Drivers' and Co-drivers' categories Sébastien Ogier/Julien Ingrassia (F/F) and Jari-Matti Latvala/Miikka Antti...[Read more...]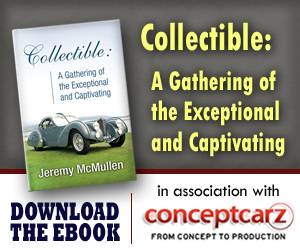 Buick
Monthly Sales Figures
Volume
December 2014
20,357
November 2014
19,143
October 2014
18,699
September 2014
17,466
August 2014
22,143
July 2014
17,683
June 2014
21,403
May 2014
19,957
April 2014
19,214
March 2014
20,428
February 2014
19,192
January 2014
13,278
(More Details)
© 1998-2014. All rights reserved. The material may not be published, broadcast, rewritten, or redistributed.